Planning and Development ensures developments comply with codes and ordinances.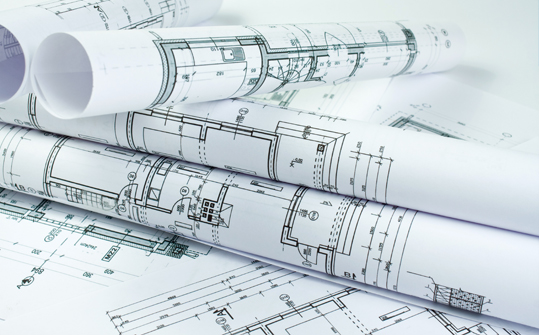 About Planning & Development
The Planning and Development Services Department is organized with the client in mind. With the divisions of planning, engineering, and building inspections all under one department, we offer our clients a one-stop approach to conducting their business. From the minute they walk in the door, clients have access to all of our services under one roof -- from initial exploration of the planning process to engineering reviews and final approval.
Planning & Development Services
PLANNING DIVISION




The Planning Division is responsible for strategic planning and development project review services to Dinuba residents and the development community.

BUILDING DIVISION

Planning and Development ensures safe and affordable housing and commercial structures that comply with applicable codes and ordinances.

ENGINEERING DIVISION




The Engineering Division helps provide a safe work environment for residents, contractors, and city employees.
CODE ENFORCEMENT




The Code Enforcement Division enforces Municipal, Zoning, and Building Codes on public and private property throughout the City.

HOUSING




The Housing Division is responsible for Housing related matters within the City.

FORMS

Planning & Development Forms are available on the Permits & Applications page.
Public Notices
---
NOTICE OF ENVIRONMENTAL STUDY for the Montebella Residential Project
The project includes the following actions:
Annexation of four parcels containing approximately 38.8 acres, generally situated along the west side of Englehart Avenue north of the Saginaw Avenue alignment
Application of City of Dinuba zoning to the parcels.
Amendment of the Dinuba General Plan land use map to shift a "Park/Ponding Basin" designation on the City
Subdivision of a 28.8-acre parcel on the site into up to 105 single family residential lots and a 4.5-acre neighborhood park/stormwater ponding basing
Affected parcels: Four parcels are subject to annexation, including Assessor Parcel Numbers 012-272-011, 012-272-012, 012-272-013, and 012-272-014
An Initial Environmental Study was completed in accordance with the California Environmental Quality Act (CEQA). This Initial Study was undertaken for the purpose of determining whether the project may have a significant effect on the environment. On the basis of this Initial Study, the City Staff has concluded that the project will not have a significant effect on the environment (provided the project incorporates mitigation measures into its development) and has therefore prepared a Draft Mitigated Negative Declaration. The Initial Environmental Study reflects the independent judgment of the City.
Public comments on the Negative Declaration will be received by the City through September 13, 2022. Written comments should be sent to the City of Dinuba Public Works Department, 1088 E. Kamm Avenue, Dinuba, CA 93618 ATTN: Karl Schoettler or by email: karl@weplancities.com.
More Information
---
Planning & Development Application